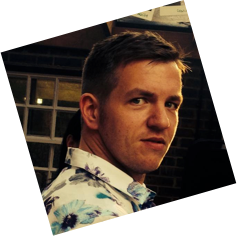 Anthony is a thirty-something freelance front-end developer living in Croydon (borders of South London & Surrey). He lives with his beautiful wife & two sons.
By day, he is involved in the financial side of high-end restaurant fit-out, working for one of the leaders in the UK sector… and during the night (his more creative hours) he builds websites for small and medium sized businesses (and some large ones too).
Outside of restaurants and websites, Anthony is a bit of a geek. He loves drinking coffee, running in the fresh air and playing with technology.
What He Does
Anthony is a freelance designer & front end developer who has a creative spark and a thirst for knowledge! He loves getting his teeth stuck into a new project and builds bespoke websites from scratch.
He prefers smaller projects which aren't necessarily restrained by deadlines; allowing more time to be spent finessing the finer details. Working on high quality restaurants by day has really emphasised the quote… The detail is in the last 10% of anything. That said though, Anthony loves working to deadlines!